East Lake Sammamish Trail
Seattle, Washington
Prior to urbanization, there were cities, but the cultural consciousness was formed in a landscape less densely populated, in which persons, homes and towns were spread across an unsaturated landscape…identity was affected in relative solitude.
– Kathleen Kirby, Indifferent Boundaries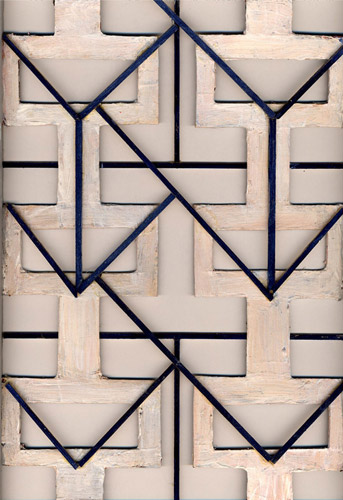 In 1999, Fels was selected by 4Culture to plan the art for East Lake Sammamish Trail, an 11 mile abandoned rail line along the lake. The project, still on-going in 2007, has involved the artist in a number of initiatives. The trail was contentious from the beginning, wealthy landowners on the lake pooled their money to fight a public trail abutting their property. Yet at the same time they had 'borrowed' the rail right of way for their own uses. Fels walked the trail many times over several months, met with landowners, met and conferred with the Snoqualmie Tribe, attended public meetings, and worked with county planners and engineers charged with making the trail.
It seemed art could bring the two sides together. At meetings he presented his vision of art that would interpret and interweave the native, industrial and recreational histories along the lake; residents came forward with stories, historical vignettes, suggestions and artifacts. They began to see the trail as an amenity and a focal point in the community.
King County was obliged to erect gates to protect privately owned docks along the lake- Fels offered to design gates for the purpose. His gates, incorporating abstracted but traditional Salish basket patterns, now stand guard on a dozen of the docks. At first, in defiance of the county's plans, landowners said they didn't want gates, but having seen Fels's prototypes, people stepped forward to request his gates for their property. Shortly after the gates went up, the interim trail opened, and is a huge success.
Fels received a call from the county maintenance crew saying they were cutting down a large diseased Madrona tree along the trail. He met the crew on-site, and negotiated with them to save sections of the downed tree. He had the Madrona logs transported to a local saw mill where 9" slabs were milled and found a county facility where they could be left to dry for a couple years. Meanwhile, he located old railroad rails in a culvert near the trail, and had them transported to another county facility. Fels designed a prototype and worked with fabricator Benson Vess to create 4 benches for the trail, combining the wood and rails. Plaques on the benches recount how the century old trees succumbed to pollution from the heavy vehicular traffic along the lake.